PRIOR YEAR YEARBOOKS AVAILABLE- High school 2005-2011, 2015-2022- ORIGINALLY $50- NOW ONLY $20.00 EACH- LIMITED STOCK GET YOURS TODAY! Middle School Yearbooks 2021-2023

Attention Class of 2024, you are officially closer to graduation than you thought. Last night the Bucyrus City Schools Board of Education voted to amend the graduation date. The Class of 2024 will return to an indoor ceremony in the Bucyrus High School Alex Kish Memorial Gymnasium on May 19, 2024 at 2 pm.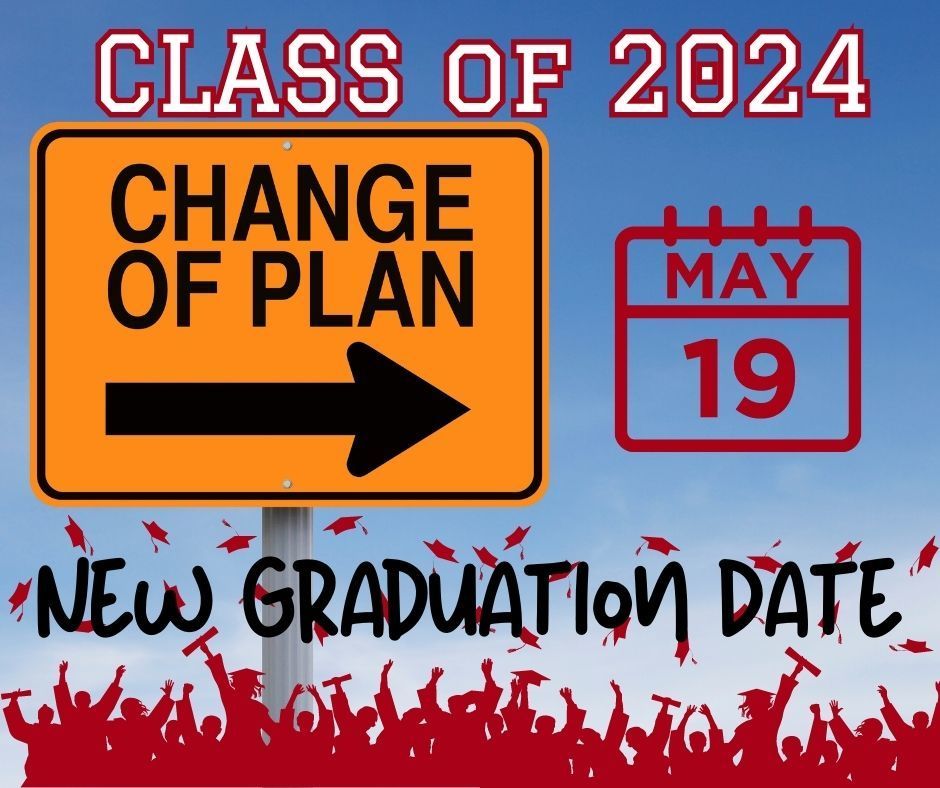 Randy Banks and Emma Tyrrell have both qualified to compete at the State Track & Field Meet this week in Columbus. Please come and support our Redmen at their State Meet Send-off this Friday 7:45 am from Bucyrus High School!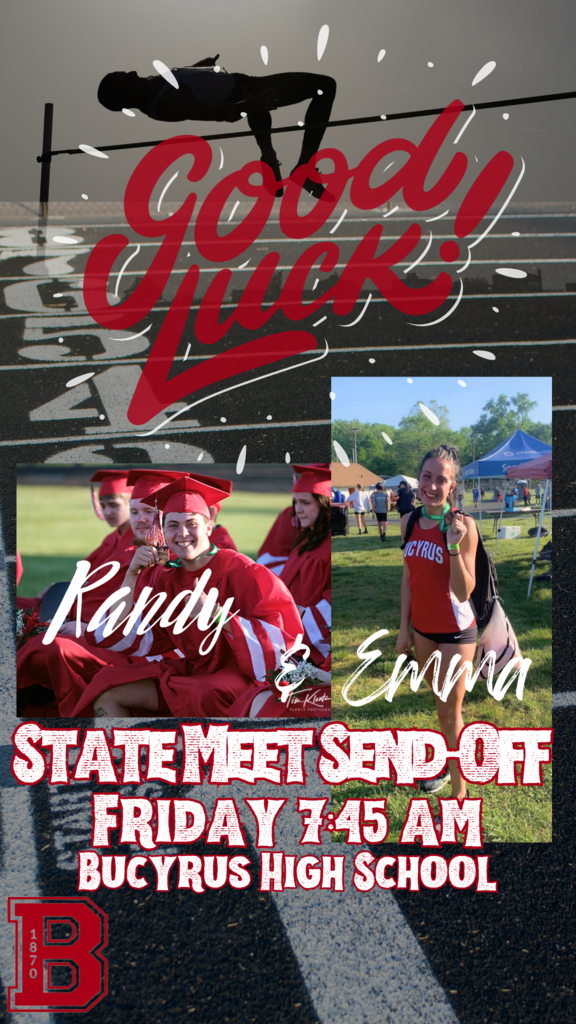 The Open Enrollment process for the 2023-2024 school year will not be facilitated through FinalForms, although a small portion to be signed electronically remains. In order to be considered for approval, parents must complete a paper application. These can be obtained from any of our school buildings (including Central Office) or our website(
https://5il.co/1mpv8
). **PLEASE NOTE** Physical applications must be returned to the District. We will not accept applications uploaded into a student's FinalForms account, as this compromises the quality of the document. Completed applications may be returned to any of our buildings, or mailed to: Bucyrus City School District Attn: Megan Rittenour 170 Plymouth Street Bucyrus, OH 44820

Just in time for the grilling season...the Yearbook Club is holding its Spring Fundraiser selling Carle's Bratwurst. The sale starts now and will run through April 3rd. The brats will be delivered on April 17. So if you'd like to purchase a pack or two, or even stock your freezer, we would greatly appreciate your support. You can order directly from Diane Kaple or see any of the following yearbook staff: Maddison M., Maddie K., Tyson M., Natalie H., Chloe T., Gabe W., Chloe P., Seth P., Alory M.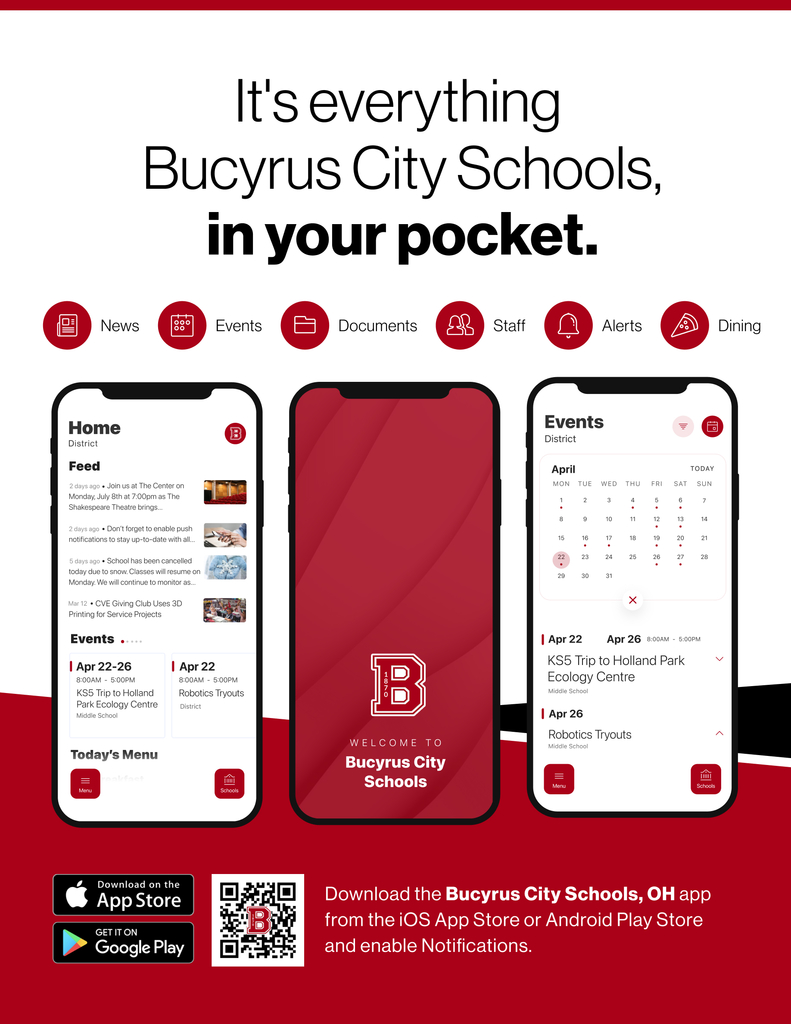 Attention Middle and High School families: 2022-23 Yearbooks are currently on sale and can be ordered online at Yearbook . The Middle School ID Code is 14823823 and cost is $17.00 High School Yearbook ID Code is 14823323 and is $52.00. You can also send your payment to the school, checks payable to Bucyrus Yearbook Club. Any questions, please contact Mrs. Kaple at
dkaple@bucyrusschools.org

The Bucyrus City Schools received word that there was an issue with a member of the BPD that also served as our SRO last school year. The city removed the officer from that position and they have not been in the schools as an SRO at all this current school year. If you have any questions please contact the board office at 419-562-4045 and ask to speak with Superintendent Bob Britton. If you believe that there was any inappropriate contact with a student or staff member please contact the Bucyrus City Police Department.

The performances for BSS's "Little Women" are March 17 at 7:00pm and March 18 at 2:00pm and 7:00pm in the Bucyrus Secondary Little Theater. Reserved seating tickets can be purchased ahead of time starting March 13 through Hometown ticketing at
www.bit.ly/bcs-theatre-tickets
. Tickets may also be purchased at the door the day of the event.

Rising Redmen Bowling Mini Clinic for Grades K- 5 - Saturday, March 25th, 2023 from 12:30 - 2:30p at Suburban Lanes -$25 includes t-shirt, bowling, pizza and a drink

Bucyrus Spring Youth Wrestling April 12th-May 25th Tuesdays & Wednesdays 4pm-5:15pm Free for (Bucyrus Students) Contact: Shane Kokensparger at
skokensparger@bucyrusschools.org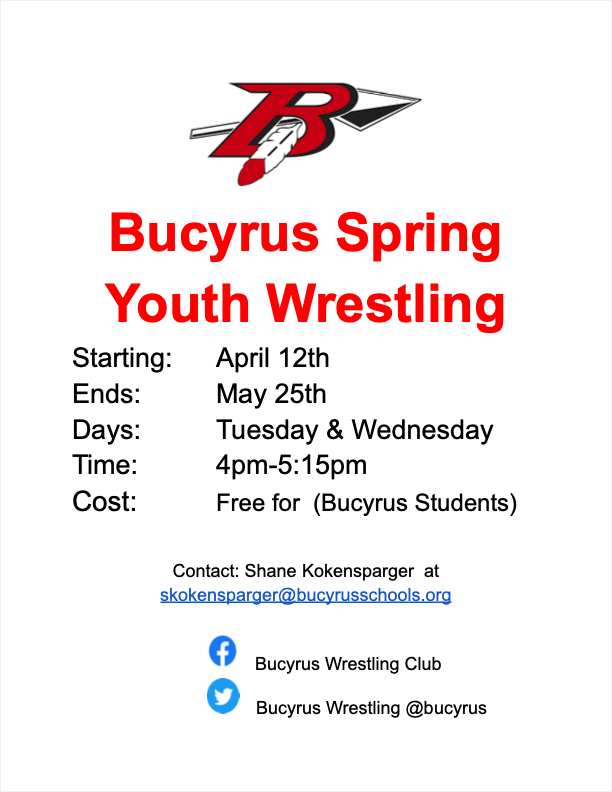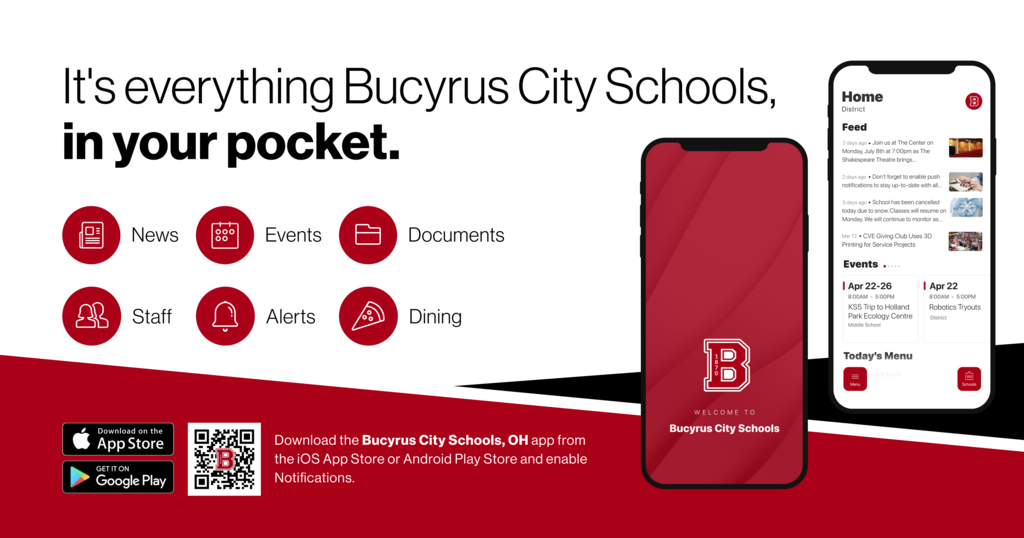 BHS Band And Choir Spotlight Concert- Bucyrus High School Little Theater- FREE ADMISSION- Monday, March 6th at 7pm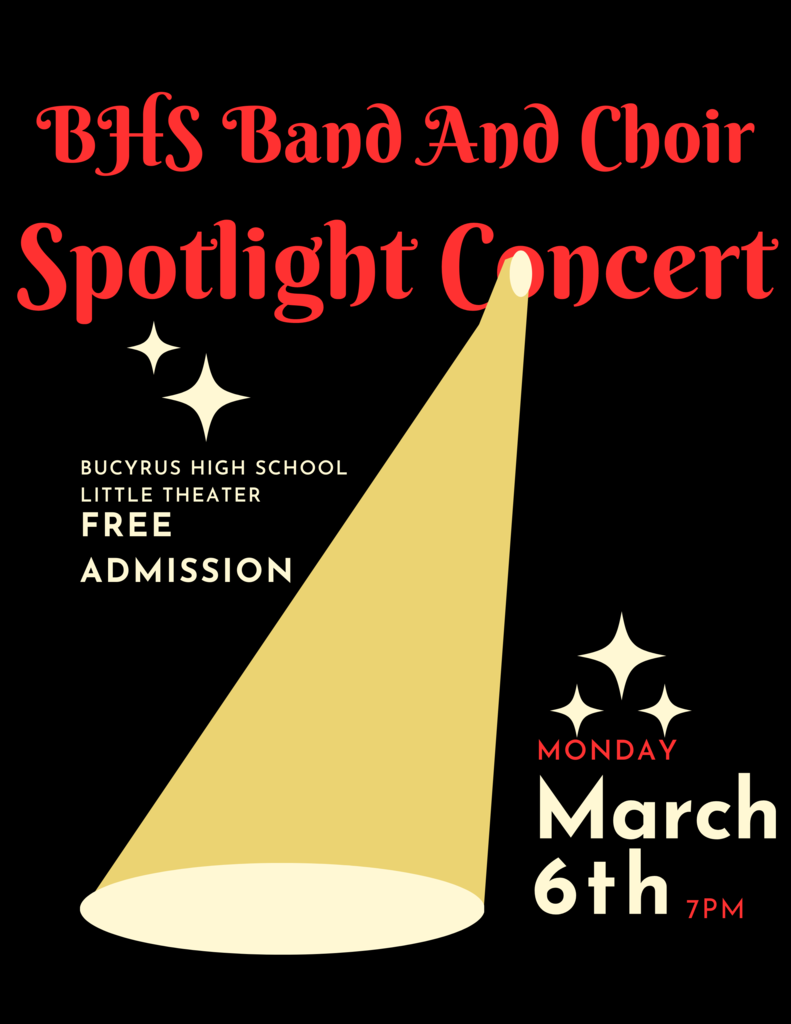 Boys Varsity Basketball vs Crestline High- Middle School Starts 1/31/2023 @ 7:30 PM Ends 1/31/2023 @ 8:45 PM Location 900 W Perry St, Bucyrus OH 44820-1798

Girls Varsity Basketball @ Galion High School Starts 2/1/2023 @ 7:15 PM Ends 2/1/2023 @ 8:45 PM Location 472 Portland Way, Galion Ohio 44833-1745

IMMEDIATE JOB AVAILABILITY EXISTS FOR CUSTODIAL SUBSTITUTES Salary $14.68 / hour Valid FBI and BCI background checks need to be completed at the Crawford County Sheriff's Department, 3613 Stetzer Road, 9:30am-1pm, 2pm-4:30pm, M-F, for a cost of $56. Completed background results must be sent to 170 Plymouth Street. High school diploma is required along with meeting all mandated health requirements and compliance with drug-free workplace rules and board policies. Please follow the red link provided on the Employment Page to Apply - Submit an application to Bucyrus City Schools.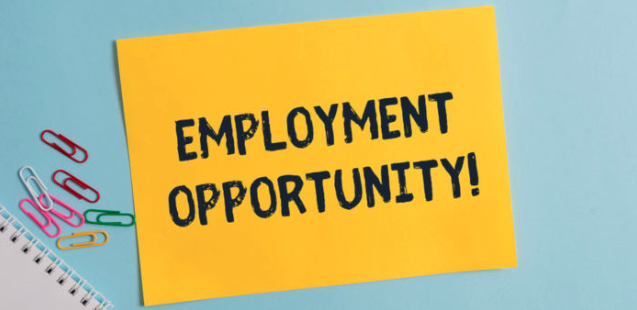 There is no Varsity Girls' Basketball Game tonight (1/4). Crestline canceled their season after schedules were printed.